ALL-BRAND FORM PURCHASE
Dealers, CIMS makes complying with the law as simple as A,B,C with our "All-Brand Form." One simple form, that you purchase in bulk from CIMS, lets you offer tire registration on every brand of tire you sell!
You need only to fill in:
A. The Dealer Name and Address (may be hand written or rubber stamped)

B. Name of the Tire Brand Sold

C. The serial numbers of each tire sold.

Hand this form to the customer, and you are done!
After that, it is up to the customer to fill in their personal information, apply the postage and send the card in to CIMS. (Some dealers offer this step as a customer service.)
Are you interested in ordering the "All-Brand Form"?
Contact us now! Or fill out the form below and let us make compliance as simple as A,B,C!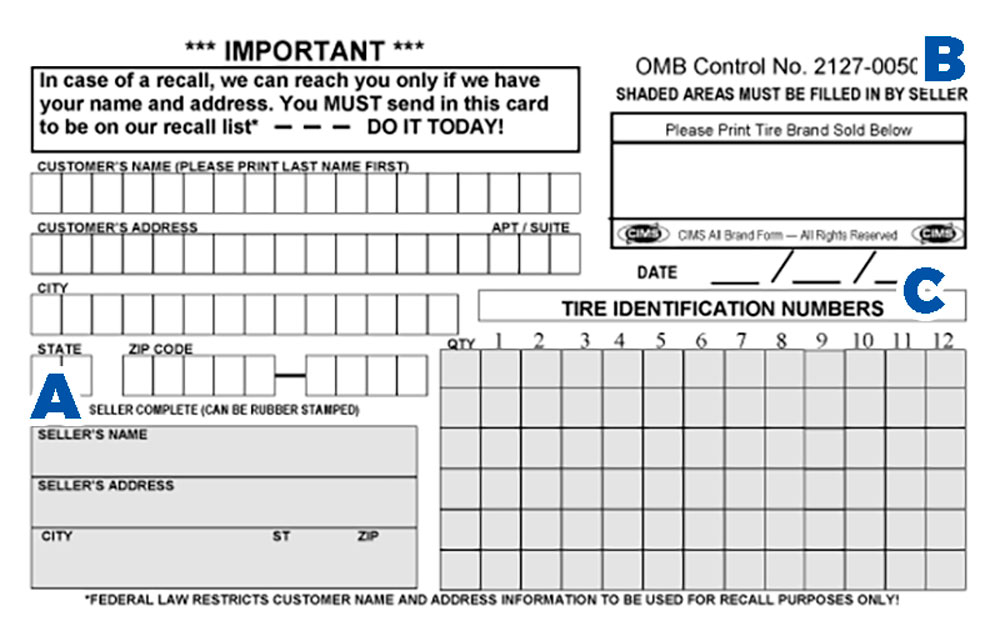 Please, fill out this form
to purchase the "All-Brand Forms" in bulk